Heart-shaped "henin" project preliminary notes and conclusions.
Expect this page to take quite a while to load if you have a slow connection.
by Cynthia Virtue

Arranged in chronological order. Unknowns at end in guessed chronological order.

Conclusions:
Most show at least part of the ears -- different than soft roll & cauls.
Separated loaf shape until later, when roll could be on truncated cone.
From Reticulated pictures (see that page) loaf shape and netting/jewels go around the head.
Wimple an acceptable variation as needed.
Veil of very thin fabric, draped over horns, or horns have skirt of dags falling down the back, sometimes with liripipe, or liripipe alone. Some dags drape over top like tablecloth.
Possible very thin veil between head and horns.
Height: from ear to top of horn, same height as face from chin to top of forehead.
Width: 1.5 to 2x face width from horn to horn.
Horn-tops are widest point of hat in most cases.
Decoration of horns: netting effect with jewels. Net .5 to 1.0" inch appx size.
Under net: variable fabrics. Tan, brown, white, yellow.
Crowns: not many, unlike the reticulated headdress style, although the b&w picture on that page may be heart shaped, I think it is more of the "upright" style - more unibody than heartlike.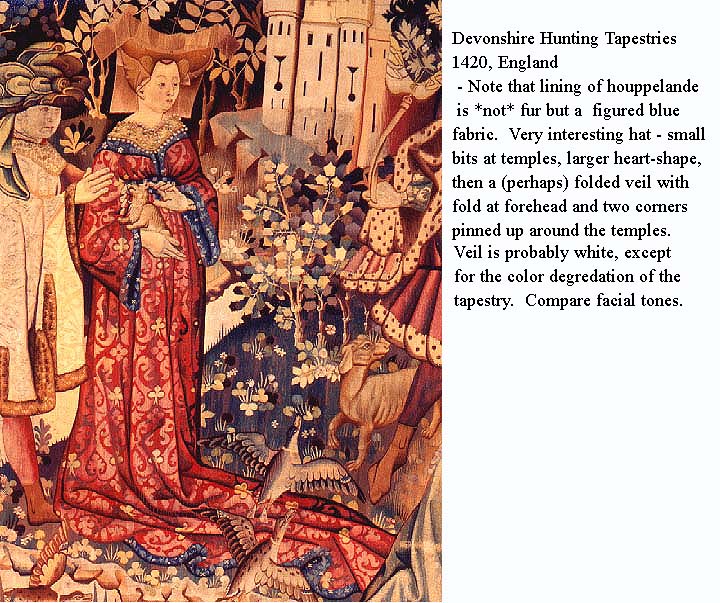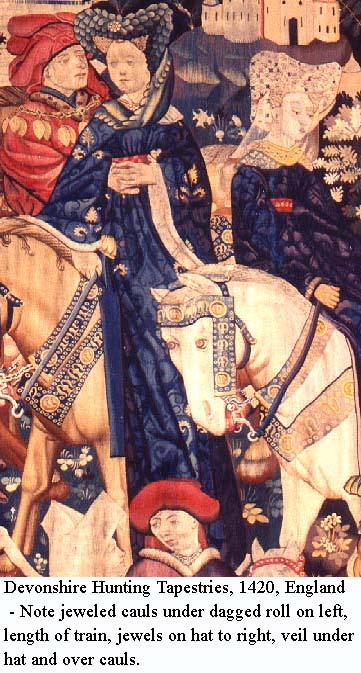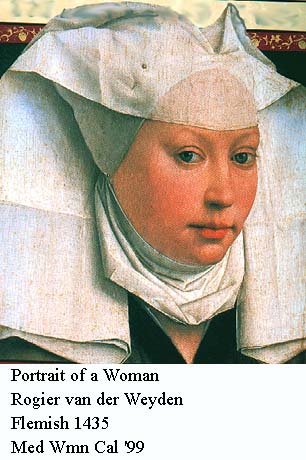 -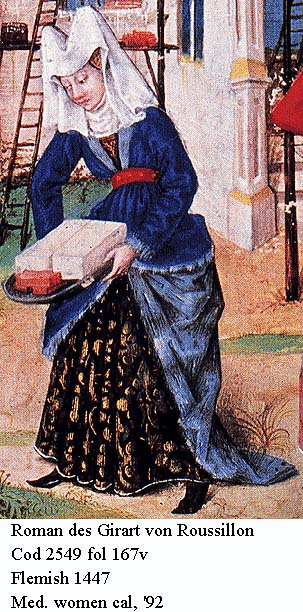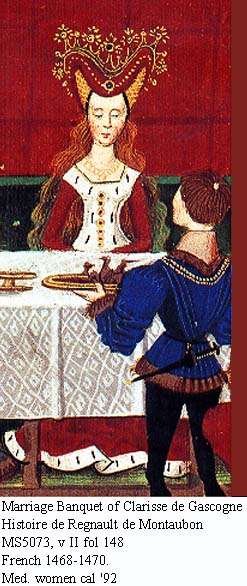 -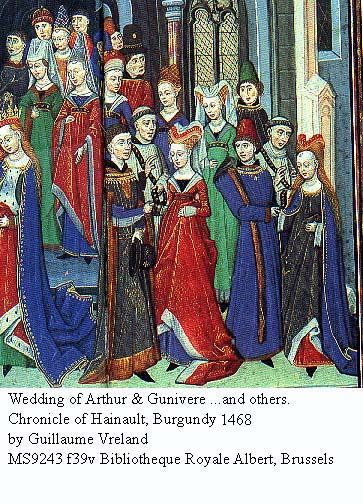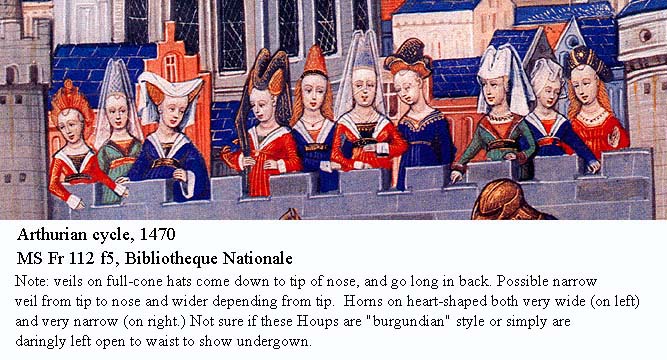 ---

Unknown Dates: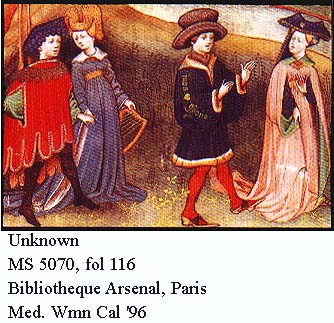 -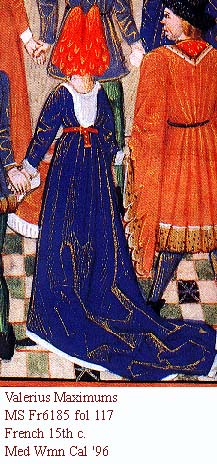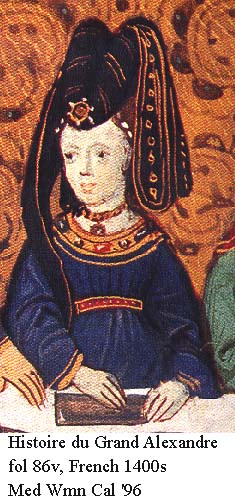 -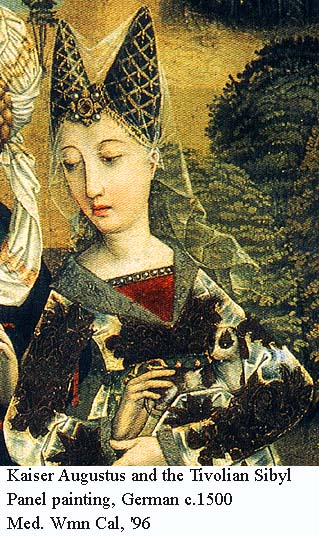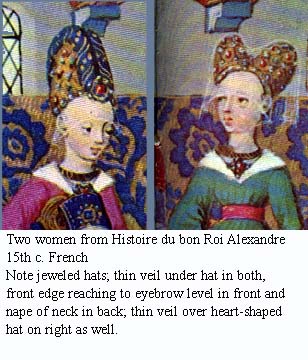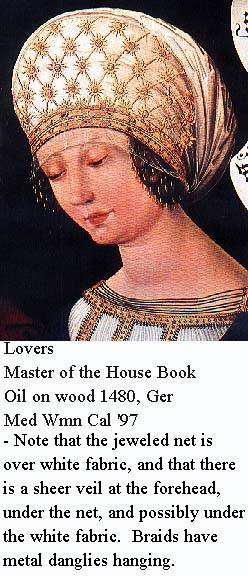 -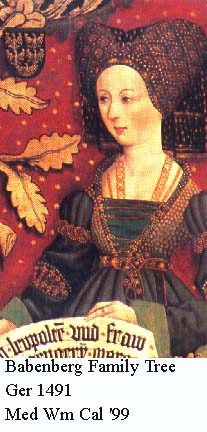 BACK to heart-shaped hat page