What's New
on the Medieval Clothing Pages & the rest of the website. Back to the Articles index

---
August 2005

New page on Modern Medieval Home Companion about tapestry reproductions
Re-routed Archival Sewing to Heather Rose Jones' own webpages
New pictures of coifs on coif page

June 2005

Several tweaks; added Padme picture to the Cauls page.

January 2005
Two new/corrected things on the Extant garments page
Tweaks on Veil page (pin locations)
Removed background image on most pages for readability
Restored link to Braiding article which had fallen off Articles index
Updated prices for cottages for 2005.
Added a FAQ page, which mostly addresses concerns of students.

November 2004

Updated my CafePress store with more interesting things (and better navigation.) I get $1 or two from every item someone buys; if you want a specific item I haven't listed, drop me a note! Put a link at the bottom of every web page.
Last month we had several changes to the veils pages; new images, more complete descriptions.
Updated my personal page.

March 2004

Lots of minor updates; Article Index page, Fabric for Bachelors, Muffin-head.
Bigger update to Modern Medieval Home Companion

November 2003

Big update to Easy Cauls article
September 2003

Beginning updates to webpages; first task is to fix small errors, links, and enhance some language confusions.
My versions of medieval images are available for you as T-shirts, mugs, baby gear, etc, via Cafe Press.

Twins were born January 2002!

September 4, 2001
An account of my laurel ceremony.
Construction details for a new circle houp.
New picture of the Syon Cope in the Extant Garments page
July 12, 2001
Adventures in rigid hat construction -- the last straw.
June 4, 2001
New material on the Golden Gown of Queen Marguerite of Denmark.
May 13, 2001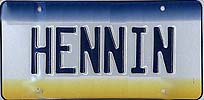 Why not? They only cost $20 in my state.
May 10, 2001
Added 3-piece coif schematic
April 23, 2001
A fun Birthday Pas d'Armes in the West: lots of pictures
A semi-original theory about one way to keep those fancy hats on; what are those little black loops anyway?
More details on extant Hungarian clothing from 1520-1530.
April 1, 2001
No fooling; these pages have gotten over 39,000 page-views this month.
March something, 2001
Hosting Tangwystl's article about medieval stitch types
March 4, 2001
Page views for February are over 29,000. I probably would have broken 30K were it not for the short month. On to March!
March 1, 2001
What is a primary source for clothing, and how can a tertiary source be better than a secondary source?
February 28, 2001
Updated the review of Modern costume patterns; easy read grading chart.
Some corrections to the basic garb page.
January 31, 2001
A new section has been written: A Modern Medieval Home Companion, which addresses bringing medieval decorative elements into your own home.
December 17, 2000
Article on medieval bells for clothing webbed.
November 22, 2000
Various tweaks, additions, and updates to the Intro to Garb, Extant Garments, and Storing Heavy Garb pages.
November 7, 2000
More medieval pictures added to the Veils page.
November 1, 2000
A Guestbook has been added for those who would like to have their comments seen by the world. You can of course still email me directly if you have a question.
There's a new survey on Rayne's Feast Survey page.
Webstats are up to over 26,000 page-views per month. About 1,000 of those are the Feast Survey.
October 16, 2000
Rayne's Feast Survey is now hosted at my site. It's useful data for those running feasts, even if some of it didn't turn out the way some of us might hope! I expect to shortly have a supplemental survey available to gather more data.
October 2, 2000
Article on crespinettes/cylinder cauls added.
Webstats for September are in -- over 18,000 page-views!
September 14, 2000
Tweaks to the neckline information on the tunic worksheet.
Two new methods of storing heavy garb, submitted by others, on the Storage page.
September 3, 2000
New webstats are up -- over 17,000 hits, even in August!
Some tweaks to the Articles index; new photos on the Maine Cottages for rent page.
New photos on the belt book page
August 7, 2000
A table of hat construction theories
A listing of the articles in my lending-library of SCA Clippings
July 28, 2000
Interesting medievaloid fashions from 1947
July 25, 2000
Home decorating the medievaloid way.
Middle-class hat/Rogier Van der Weyden
July 7, 2000
New page about The Dreaded Muffin-Head Effect
New photos of an experimental "coffee filter hat" -- see the bottom of the page
July 2, 2000
New web statistics available -- still increasing!
New page about storage for heavy garb.
June 14, 2000
Added a new picture to the Fancy headress page -- possible base unit of hats with forehead loops.
June 9, 2000
New page on silver jewelry made with Precious Metal Clay
June 3, 2000
Final corrections to the web statistics reports page. During May, this group of pages got 15,448 page-views! (See page for difference between page views and hits -- hits would be *much* higher.)
April 19, 2000
Added the output of my web statistics reports for the whole site.
April 13, 2000
New page of photos of how to put on a veil securely, and how to wear a circlet properly.
April 11, 2000
I *should* be doing my taxes, but stopped to update some web things. That's the sort of thinking that resulted in the new "Hats for Cats" on the Articles index page (under Misc).
Also added some photos of my butterfly hat to the butterfly hat page.
And photos of the experimental coffee filter hat on the eponymous page.
April 9, 2000
Added a travelogue of a trip to a medievally-decorated Burger King.
March 30, 2000
Added real-medieval images to the modern fabrics that look like medieval page
March 22, 2000
Put in 7 new items/photos in the Extant Garments page.
Webbed scans of modern fabrics that are like those in extant garments.
Anyone want to make an easy tent-cozy?
Added another photo of a woman's gown to the Circle Houp page.
March 13, 2000
Added a compilation of Extant Garments.
March 11, 2000
Fixed a jpeg error in the Women's stuffed/rolled hats; added some construction notes there and in Men's Stuffed Hats.
March 10, 2000
Edited the bump-cauls and truncated cone page to flow better and be more understandable.
March 9, 2000
Enhanced descriptions on the main article index page; added time periods.
Added cabochon and net-work closeups to the heart-shaped hat page.
Added late-period beaded veil images to discussion page on bump-cauls and truncated cone hats.
March 8, 2000
Cautionary note about bag sleeve patterns for houppelandes
Easy 13th Century hats for women (the "coffee filter hat")
Some small corrections to the poulaines page
Updated the list of re-creation/re-enactment organizations.
Added costume, museum, and various other bookmarks
Added a picture of woven cache-pots to the butterfly hat page
Updated the commercial patterns page with commentary about current offerings
March 7, 2000
Massive rework of the rotated-point, circle-plan houp pages; lots of new photos; schematic drawings.
March 4, 2000:
Further Reading
Butterfly construction techniques
Heart-shaped hat and sub-pages
Revamped Arnolfini page
New image on Easy Cauls page
Updated my personal page
Added What's New page, and of course, updated the index.
Go Back to the Articles Index page

---

Articles I plan to web... soon:

Pictures from the real medieval fabrics show, if I can find them
More line drawings of tapestries
Findings about hat construction from published Household Accounts
Possibly a Garb Gallery of me and mine in outfits I've made
Essays I've posted to the Rialto and other places that might be interesting to others.